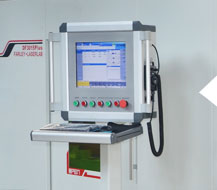 SYSTEM:
Germany Imported CNC SystemBus control, high integration, high stability and flexibility, suitable for complicated high-speed digital motor control, especially for high-speed and high-precision laser cutting.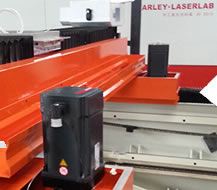 STRUCTURE:
Gantry Double Drive Mobile StructureBilateral pinion and rack synchronous drive, high-strength aluminum alloy, patented horizontal compensation mechanism, stable structure, good rigidity and high dynamic response.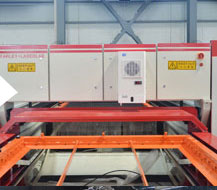 WORKTABLE:
Synchronous High-speed Exchanging WorktableAchieve two worktables synchronous high-speed exchange, improve the machine performance and cutting efficiency.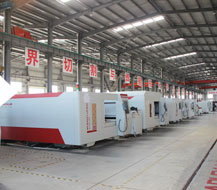 SERVICE:
Brand and Financial AdvantageWe have country-wide marketing, after-sale network, sound customer profiles, perfect quality supervision system, high-quality technical team and unobstructed information communication channel.